With more than half (59%) of the world's population on social media, it's become the most important space for businesses and marketing agencies to market their brands and products.
But customers don't like seeing branded, professionally-made content made by companies. Rather, they like seeing more organic content (User-Generated Content, or UGC) from their favorite influencers and content creators.
To make attractive and effective UGC, creators must invest in a content creator kit. Such a kit will contain all the tools and tech you need to create great posts. In this feature from Collabstr, we'll show you what a content creator kit entails!
What Are Content Creator Kits?
The best part about online content is that it's easy to make and upload. A person only needs a smartphone and an idea to start making fresh content. There's no need to buy professional video editing software, either. Most major social media platforms like TikTok, Facebook, and Instagram offer free video editing features.
But this rule only applies to amateur creators.
A smartphone and free editing software won't do for professional content creators and influencers. And that's where content creator kits come in: they have all of the pro-level equipment that content creators need to make content with high production value for their audience and clients.
Influencer kits may include the following:
A camera

A microphone

A tripod

Lighting equipment

Licensing for professional-grade video editing software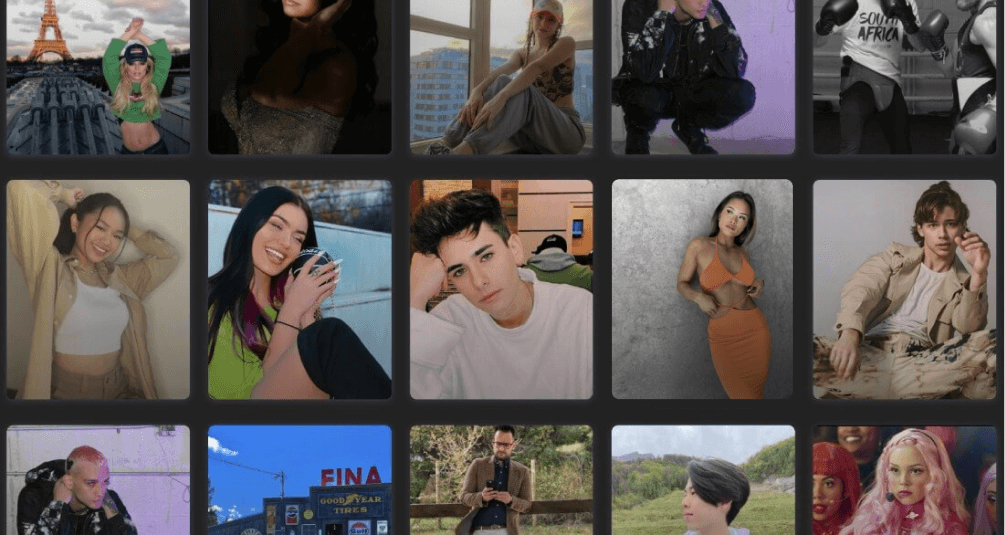 Why Content Creator Kits Are Important
It Will Allow Content Creators to Express Themselves More Freely
Creativity is the most important thing a content creator needs, but creativity will only get you so far. Without good equipment, content creators will be hamstrung and unable to turn all of the unique content ideas they have into reality.
All of these original content ideas are the money makers for influencers and the reason why their services are also sought-after by brands. Consumers love authenticity!
Better Equipment Equals Better Content
Content creators can make higher-quality products for their audience and corporate clients with better equipment.
For example, while the built-in video editors in social media apps like Instagram and TikTok are enough for the average user and amateur content creators, they definitely won't be enough for pro-level content creators.
Professional video content creators need to enlist the help of fully-fledged video editing software like Adobe Premiere Pro or Apple's Final Cut Pro X. These software are loaded with more advanced features and give the users better creative control.
The same thing applies to cameras and microphones.
Sure, smartphone cameras have become very good these days, and many models even come with stereo microphones. But they can't beat a DSLR camera, studio microphones, and standalone recording devices.
Certain Marketing Ideas REQUIRE a Good Kit
Photos, reviews, and testimonial videos aren't the only options for brands. As you'll find on Collabstr, many content creators also have the skills to produce animated content and music, too.
These types of content are impossible to make without the correct tools.
Even if you hire the best animator, they won't be able to deliver a second of animated content without good software. And even legendary producers like Deadmau5 won't be able to make any music without recording equipment and audio-editing software.
For such tasks, having the correct content creator kits is essential. No work can be done otherwise.
Things to Consider in a Content Creator Kit
The Job
Different jobs will require different equipment. Depending on the kind of content they make, content creators can pick and choose what products are included in their kit to suit their needs.
Visual content creators will need a good camera and lighting equipment. People that work with audio will need audio-editing software and recording gear. Influencers specializing in blogging and content writing will need a kit with a good keyboard and licenses for blogging and SEO tools.
Pricing
It'll depend on the budget and popularity of the influencer and content creator. They may consider investing thousands of dollars into a high-end kit if they have a roomy budget and are extremely popular.
But a basic kit with entry-level equipment will suffice for people with a smaller budget or have a smaller followingwho don't yet have a big following.
Frequency of Use
Certain kinds of gear, like cameras and microphones, can be expensive. So, smart content creators will factor in how frequently they use their gear before they purchase these pricey items.
It could be worth it to splurge a little and buy high-end models for items that are used extremely frequently. But if they aren't aren't used frequently, consider buying cheaper models. Just ensure it'll still be able to do the job sufficiently well!
Best Content Creator Kits in 2023
Videographers and Photographers' Content Creator Kit
Camera: Canon EOS Rebel T7 DSLR Camera with 18-55mm Lens
A decent camera will go a long way toward making great video content or snapping beautiful photos and is an essential item in every vlogger starter kit. This DSLR camera is great for both jobs. The EOS Rebel T7 has a 24.1-megapixel CMOS sensor, which can provide sharp images and clear Full HD videos. The camera is also integrated with NFC technology and has a WiFi module for easier file transfer.
Despite being an entry-level camera, the Rebel T7 also comes with extra features like 9-point Autofocus (AF) system and AI Servo AF tech.
Webcam: Logitech C920
For content creators that appear in front of the camera lens to talk about the product or brand, a quality webcam like the Logitech C920 will come in handy. It's not expensive, but it'll be able to provide Full HD video, stereo audio, autofocus, and low-light correction.
Tripod: 3 Legged Thing Winston 2.0
Made from carbon fiber, the 3 Legged Thing Winston 2.0 tripod is durable. Not only that, it's portable, too. The tripod can fold down to a compact 24 inches. When needed, it can be extended to 6.5 feet tall. And when fully assembled, the tripod weighs only about 4.4 pounds, making it easy to transport.
It'll be a good fit for any video or photographing-centric content creator. Plus, if you're a travel vlogger, it's a great addition to your content creator kit, thanks to its compact nature.
Lighting: Lume Cube — Bi-color
This LED panel is very compact. It's only 5.95 inches wide, 3.15 inches tall, and half a pound heavy. You can flexibly adjust the brightness and soften the color depending on the requirement of the shot. Next to the light, you'll get a cold shoe mount and a charging cable.
Editing Software: Adobe Premiere Pro/Apple's Final Cut Pro X
For Windows users, Adobe Premiere Pro is the go-to video editing software in their content creator camera kit. And for Mac users, Apple's Final Cut Pro X is a favorite. Each software has its strengths and weaknesses, but most professionals will agree that Premiere Pro and Final Cut Pro X are the best in the business. They have the tools a content creator needs to make cinema-grade videos.
Music Producers and Podcasters' Content Creator Kit
Microphone: Rode Procaster Broadcast Dynamic Vocal Microphone
For podcasters and content creators that specialize in making audio content, the Rode Procaster is a good mid-range choice in microphone. It's tuned fresh-out-the-box to pick up vocal frequency, and has a tight polar pattern. To help with picking up plosives, the microphone is also integrated with a pop-filter.
Monitoring Headphones: Sony MDR7506
The Sony MDR7506 is favored in recording studios due to its large diaphragm and the large 40mm drivers and neodymium magnets. This headset can deliver clear, detailed sounds, which can help greatly during editing.
It has a foldable design, making it a great fit for audio content creators who travel regularly.
Audio Editing Software: Audacity
Audacity is a free, open-source audio editing software with all the basic features that any audio content creator would need to make great content. But do note that it may not have as many features compared to high-end editing apps like Adobe Audition or Apple's Logic Pro.
Bloggers and Writers' Content Creator Kit
Keyboard: Keychron Q2
A good, comfortable keyboard will allow creators specializing in making text posts and articles to work for longer periods. Besides having great build quality, the Keychron Q2 is comfortable to type on. To reduce the clicky noise that mechanical keyboards are famous for making, there's a sound-dampening layer of foam underneath the keys to keep the noise in check.
The Q2 can also be customized to have different key switches and caps to suit the user's needs.
SEO Keyword Research Tool: Bramework
Bramework can help the creator with finding SEO keywords being searched by the audience they're trying to target. After relevant keywords are found, Bramework also comes with an AI-powered writing suite to help quicken writing speed.
Spell and Grammar-Checking Tool: Grammarly Premium
Grammarly Premium can help polish up articles by checking for spelling errors, awkward phrasings, and grammar issues and suggesting edits. It's an essential part of the content creator kit of every blogger and writer.
Find Great Content Creators to Grow Your Brand with Collabstr!
Content creators and influencers are the secret weapons of many brands and businesses in the Internet Age. Their tailored, high-quality content can significantly improve the brand image and product recognition among consumers. But for a long time, companies have struggled to find influencers to partner with.
Collabstr is a network that connects the best content creators and influencers worldwide directly to businesses. You can review the list of active creators and commission your first projects with them today!
Get Digital Marketing Tips Directly to Your Inbox
Collabstr sends newsletters every 2 weeks with the newest trends, tips, and tricks in digital marketing.