The Top 4 Influencer Marketing Campaigns
Published May 16, 2022 | Last Updated December 29, 2022
Every business owner will tell you that marketing is tough, with so much noise in the world, it's hard to get consumers to notice your brand, especially since 89% of millennials say they trust recommendations from friends and family more than brand advertisements. With an annual buying power of over $200 billion, millennials are the largest monetization opportunity for brands.
So, as a marketer or business owner how can you cut through the noise and solve these issues? Exactly how these brands have done it, Influencer marketing. The best part, most campaigns we'll discuss were started with little to no money. Here are the top 4 influencer marketing campaigns on Instagram and TikTok.
1. HiSmile - Instagram
In 2014, HiSmile was born when childhood friends Nik Mirkovic and Alex Tomic spotted a gap in the market and invested $20,000 of their savings into producing a one-size-fits-all LED teeth whitening kit. Of the initial $20,000 investment, all of it was either spent on inventory, or on the product that was being sent out to influencers in relevant niches. Now, they didn't give free products to just anyone, Nik and Alex were very strategic about their influencer strategy as they only had a small sum of money to invest in marketing. The duo focused small first, only targeting the Gold Coast and surrounding suburbs; advertising outside of Australia at this point was out of the picture. By focusing on a specific city and surrounding suburbs, HiSmile was able to saturate the Instagram feeds of locals with their product. After all, the key to influencer marketing is repeat exposure, so focusing on specific hubs is the ultimate path to success.
2. FashionNova - Instagram
Fashion Nova was started in 2006 by Richard Saghian, but it would be over a decade later when the company would experience explosive growth, over 600 percent in 2017 to be exact, all thanks to their massive network of influencers.
Back in 2013, Instagram was still very new on the scene and customers were posing with their Fashion Nova clothing and tagging Fashion Nova without them having to ask. The company only had around 60,000 followers on their Instagram account at the time, a number that seems tiny compared the nearly 20 million followers they boast today. Although it seems hard to fathom, back in 2013 Fashion Nova didn't even have a website to sell their clothes, Richard Saghian didn't feel they were prepared enough to launch it.
Eventually, Saghian bit the bullet and launched the first-ever Fashion Nova website, they sold out of everything over the course of a weekend. Although they may have not known it at the time, the fact that people were posting on Instagram and tagging Fashion Nova had a profound effect on their growth early on. As we've seen time and time again with brands that followed a similar trajectory, Fashion Nova began by using micro-influencers, the terminology around influencer marketing back then was not nearly as mature, so it is likely that the brand used these micro-influencers without even knowing what a micro-influencer was.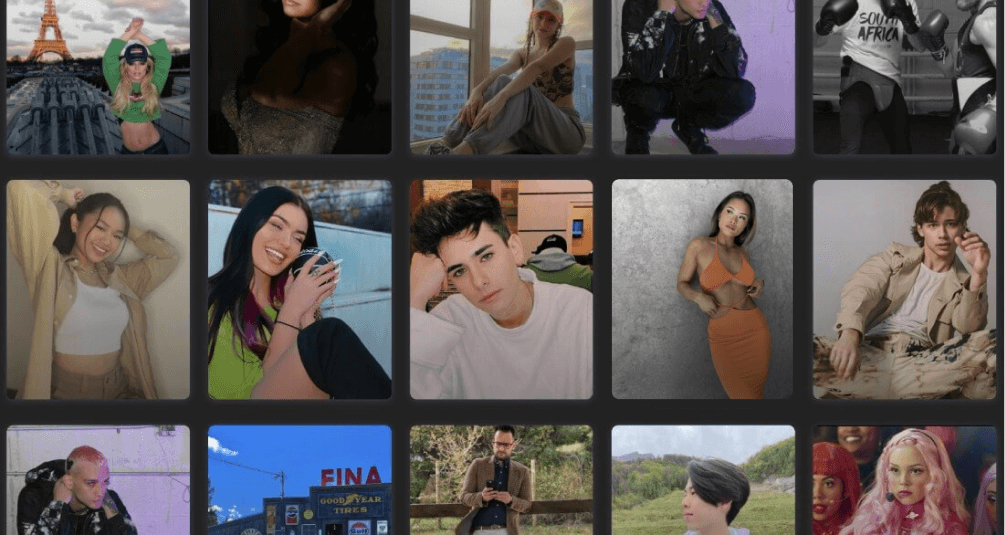 3. Nerdy Nuts - TikTok
A small business based out of South Dakota was able to turn an initial investment of $2,500 into over $500,000 a month in sales, all by leveraging the power of TikTok Influencers.
Craig Mount and Erika Peterson started their peanut butter company, Nerdy Nuts, out of their home in the summer of 2019. The idea stemmed from a feeling of uncertainty when Peterson's go-to peanut butter plug shut down, that's when Craig Mount purchased an Olde Tyme PN1 nut grinder for $870 on Ebay. The grinder was eventually forgotten about until Peterson put it to use in the summer of 2019, and just like that, Nerdy Nuts was born.
The growing company was experimenting with different marketing approaches when they decided to try out influencers on TikTok. Mount reached out to Ali Grace Morsell and Hailey Peters, both of which had around 500,000 followers on the platform at the time. He offered both influencers free products, "they were just so flabbergasted that anyone would want to send them something for free." said Mount. Aside from offering them the product for free, Mount also promised the influencers a 10% cut of all sales.
I think it's safe to say that things went better than expected. The influencers posted about the product and racked up over a million views, which ultimately resulted in 5,947 sales. The hashtag #nerdynuts currently has just under 2 million views alone, definitely a contributing factor to the $165.2k in sales during the month of July, not too shabby for a small peanut butter company out of South Dakota.
4. GymShark - Instagram & TikTok
Ben Francis founded GymShark back in 2012 when he was just 20 years old. Now worth over $1,000,000,000, a big attribution to its success is its community of athletes and influencers. To get the business off the ground, Francis recruited a small number of social media stars and laid the foundations for what is now known as the Gymshark 'athlete' community.
What started as sending a number of fitness influencers free Gymshark sportswear to wear and promote the brand in a bid to attract consumers and reach a larger audience across social media, proved to be a highly effective strategy as many of these influencers are now highly recognised 'Gymshark Ambassadors'. Now, those influencers such as Nikki Blackketter and David Laid, are well-known representatives of the brand.
Over time, other popular influencers such as Saffron Barker have begun working with the brand and regularly posts photos and uploads YouTube videos wearing the clothing.
Whilst influencer marketing is a very well-used marketing method these days, it was a risky tactic to use over eight years ago. However, it was a risk worth taking as it is a move that got Gymshark to where it is today.
Get Digital Marketing Tips Directly to Your Inbox
Collabstr sends newsletters every 2 weeks with the newest trends, tips, and tricks in digital marketing.