In his 1993 book "Endless Referrals," Bob Burg wrote the following quote: "People buy from people that they know, like, and trust." Even though that quote is three decades old by this point, it's still as relevant today as it was back then. Especially when you consider that 74% of consumers cited word-of-mouth as an influence on their purchasing decisions, an area in which key opinion leaders flourish.
It's no wonder that so many brands have embraced key opinion leaders (KOLs) to create trust and credibility around their products and brands. In this ultimate guide, Collabstr explains what a KOL is, how to find them, and how to make the most of KOL marketing.
Let's start with a definition to clear things up, shall we?
What is KOL in Marketing
A key opinion leader (KOL) is an influential person with in-depth knowledge about a specific topic. They have commanded respect and recognition for their expertise and views and can influence their audience's behavior through exceptional communication skills.
Because KOLs have created an aura of authority, people regard their opinions as credible and reliable.
You can take advantage of key opinion leaders' influence and popularity within their particular niches to widen your audience reach. KOL in marketing means partnering with subject specialists to enhance your brand's visibility and reputation.
You can find KOLs in different industries like fashion, technology, sports, academia, politics, business, and more. Notable KOLs are famous in China, where the trend started and is growing exponentially.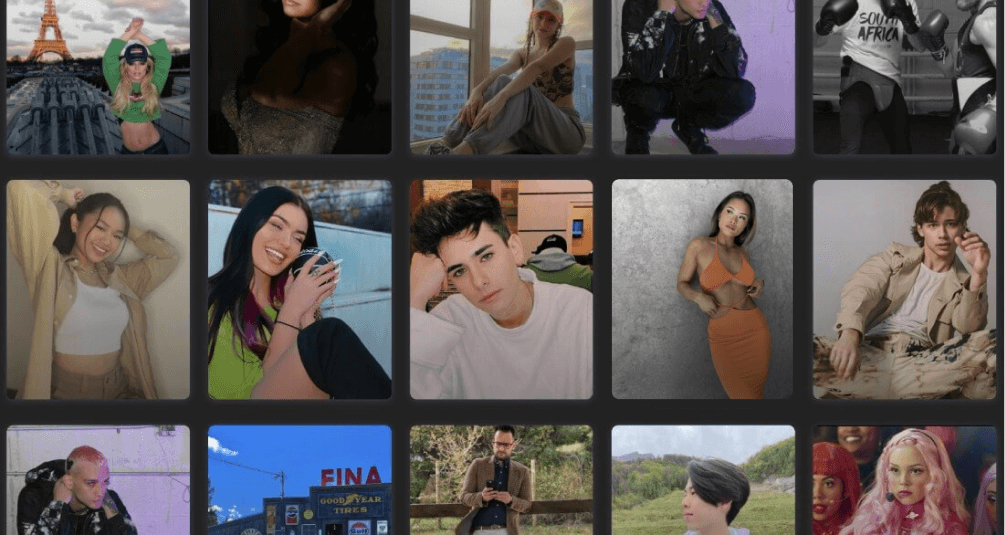 Different Types of KOL
Mega-Influencers
As the name suggests, mega-influencers have over one million followers. Because of the mega influencers' celebrity status, they have a visible social media presence and can drive a ton of engagement through their viral posts.
For example, a short tweet or post about their latest news, such as a birthday, can spread like wildfire, exemplifying just how much reach they have. Your brand can harness a mega-influencer's huge popularity to get your product in front of countless people.
RiRiRealness is a mega influencer with a huge following on TikTok, with much of her content focusing on makeup, hair, and viral dances.
You can also find RiRi's profile on Collabstr here.
Macro Influencers
Macro-influencers have over 100K followers and are primarily social media individuals. Famous people or celebrities also fall under this category.
You can partner with these people to increase brand awareness via their social media accounts. Macro-influencers are preferred by most businesses because they can reach a larger audience while being more cost-effective than mega-influencers.
An example of a macro influencer would be Sabrina Sustainable Life, who mostly posts about eco-friendly products and sustainable lifestyle choices.
You can find Sabrina's profile on Collabstr here.
Micro-Influencer
When it comes to micro-influencers, there's no straightforward definition. But any person with over 1,000 engaged followers is a micro-influencer. One advantage of collaborating with these personalities is that they're relatable and often have high rates of engagement with their loyal fanbase.
They can be a great choice for businesses, as their opinions are more likely to be trusted by their audience, which can make micro-influencer product referrals incredibly effective.
Juliana Hajdinjak is a good example of a micro-influencer with a highly engaged following. She's a session musician, composer, and first-time mother.
You can find Julia's profile on Collabstr here.
Examples of KOLs
Social media and other platforms bring many key opinion leaders that can help accelerate your business's growth. Let's dive into some examples of KOL.
Selena Gomez
Selena Gomez is one of the most famous female singers. She has attracted millions of people worldwide because of her stunning beauty and personality. Selena is a role model to many people, despite the challenges she has experienced. She is often partnered with makeup brands (makeup being one of her key niches), like Rare Beauty.
Kylie Jenner
Kylie is featured in "Kardashian-Jenner," a world-famous film. Because she is directly related to the Kardashians as a half-sister, she has gained a huge social media presence. Her appearance in the first series of "Keeping Up with the Kardashians" has shot her to the top of the list of celebrities and famous people. Kylie has a popular makeup brand (Kylie Cosmetics) that she promotes on her social media platforms, though she has worked with plenty of other brands in her time.
Some examples of the brands she's endorsed are Pacsun, Adidas, Calvin Klein, and more.
Atsuna Matsui
Atsuna Matsui entered the blogging industry in March 2015 by launching a personal-style blog. Her blog has focused on the visual arts, including traveling, photography, and fashion. She has promoted brands like the Nurx App, Revolve, Superdown, Georgio Amani beauty products, etc.
If you'd like to work with Atsuna, you can find her profile on Collabstr here.
Kailey Maurer
As a professional acrobatic gymnast and six-time national champion, Kailey has built a massive following of 3 million on TikTok. Her videos showcase her outstanding acrobatic gymnastics skills and lively personality. She recently formed a partnership with Gatorade to promote their newest drink, GatoradeFit.
You can find her profile on Collabstr, here.
Ana Victoria Perez
Ana Victoria is a darling to many Spanish-speaking women or girls in the United States who are interested in lifestyle, fashion, fitness, travel, etc. She's a full-time lifestyle blogger whose content combines Spanish and English. Ana resides in Miami, Florida. While she mainly promotes her own fashion brand, she frequently partners with other fashion brands and skincare providers, like Paula's Choice.
KOL vs. Influencer
KOLs are akin to influencers in the Western world. That's because they can also shape their audience's opinions through their unmatched know-how on a specific subject.
But there are fundamental differences between a KOL and an influencer.
Reputation and celebrity status
Influencers grow their reputation and following primarily on social media. Online platforms like Facebook, Instagram, YouTube, and more gave birth to influencers.
But KOLs pursue particular careers: business owners, academics, sports coaches, journalists, health professionals, etc. They can also have a social media presence, but it's not usually their main communication channel.
Audience and niche
Online influencers promote lifestyle niches to a broad audience. For example, an influencer can create buzz about vegan foods, fashion, mobile technology, movies, etc. Also, they may have a hands-on approach to generating content for a brand.
KOLs are subject specialists concentrating on a specific market segment based on demographic and lifestyle choices. You may have seen TV broadcasters like the BBC, Aljazeera, and more roping in KOLs to comment on politics, economics, etc.
Economic compensation
In exchange for payment, social media influencers promote products to their followers. There could be some influencers who collaborate with brands solely to raise their public profiles, but they're few in number.
In contrast, KOLs don't suggest products related to their occupations to make money. They have parallel jobs that take up most of their time. However, there are exceptions, as some can work with your business to supplement their income.
Audience motivations
The most vital issue in an influencer's mind is creating a community of followers around their interests. It's a numbers game, and they focus on user-generated content to triple their following.
A KOL focuses less on the above activities. Instead, they concentrate more on sharing their sought-after knowledge, ideas, and advice with their target demographic. People follow them because of their practical and trustworthy opinions.
Why Is a KOL Important for Your Brand?
A key opinion leader is an influencer because of their impactful views. Therefore, your business can harness their wide-reaching influence to improve its reputation and visibility. For example, Statista reports that many Chinese brands have seen positive results in their marketing campaigns by incorporating KOL marketing.
Here are some of the benefits of KOLs in marketing:
Reach a Wider Audience to Double Product Sales
Because a KOL knows their topic inside and out, it's easy for their audience to accept product recommendations. Followers are more likely to try your product if a KOL mentions your brand or uses one of your products. They'll take the suggestions as endorsements of your business solutions.
As per the HubSpot Consumer Trends Report of 2023, 33% of Gen Z have purchased a product because of an influencer's recommendation. Also, 50% of millennials trust product recommendations from influencers.
Influencer marketing is a powerful arsenal that can help you promote your brand as a startup.
KOLs Can Help You Build Brand Credibility
The KOL's expertise on a specific topic distinguishes them from the crowd. They're an authority in their field, and their audience respects and has confidence in their opinions.
As a result, the KOL's positive influence has a knock-on effect on your brand. You can use their specialized knowledge to review your product.
Thus, the expert product review creates a favorable perception of your brand in people's minds. Your business's reputation improves as your credibility skyrockets.
Improve Product Innovation with Good KOL Marketing ROI
Working with key opinion leaders can be an eye-opener as you gain valuable insights into your customers' feedback. You can use this information to enhance your product or service and refine your messages to make them more relatable and engaging.
In addition, traditional marketing involving high advertising costs is no longer tenable as customers shy away from ads. According to Backlinko, 47% of internet users worldwide block ads.
For these reasons, it makes sense to partner with KOLs to double your marketing ROI without breaking the bank. You don't have to invest in expensive TV ads or commercials to promote your business.
Improve the Customer Experience
Customer experience is critical because it ensures buyers have a seamless experience throughout their purchasing decisions. One way to improve the customer experience is by using a KOL.
A key opinion leader understands their audience and how to communicate and connect with them. They're intimate, authentic, and relatable.
Your brand can also improve customer relations when you leverage KOL's personal and relatable experiences with their followers. You can build strong and long-lasting relationships with your buyers and ultimately develop increased customer loyalty.
How to Choose a Key Opinion Leader
The challenging part is finding a KOL representative who can work hand in glove with your brand. You must have the right match. Use the ideas below to find the perfect person.
Step 1. Choose KOL relevant to your brand
Before you partner with a KOL, research to understand the type of content they produce. Watch videos or read their content to know how they work. For example, do their promotional ideas match your marketing approaches or brand voice?
Research is vital because the KOL ambassador will be the face of your business. You want someone who can amplify your brand and bring in positive outcomes. Partner with someone willing to use your product so they can give an authentic review.
Step 2: Analyze the number of followers
The more followers a KOL has, the more value they have. So consider the following aspects to know whether your preferred key opinion leader has a large social media following:
Consider authority and popularity
These two KOL aspects are crucial because KOL marketing is based on trust. A key opinion leader (KOL) has followers because people believe what they say. As a result, audiences trust KOL recommendations on YouTube or other platforms.
People still accept endorsements from a KOL, even if they make indirect mentions of your product.
So check on the KOL's authority and audience to determine their influence. Do their followers like the endorsements they make in their posts or blogs? You'll need to follow a KOL on their platforms to get this information.
Also, consider a KOL's personality traits like communication skills, charisma, and being a positive role model. A KOL with poor communication skills can't serve your purpose even if they're well-versed in their topics. They won't be able to convince their audience to choose your brand.
Use an Influencer Relationship Management Platform
You can spare yourself the headache of searching manually online by using an influencer management platform. It's a social media platform with hundreds of verified and credible influencers to help you with marketing campaigns.
For example, Collabstr is a nifty tool that makes it easy to find Instagram, YouTube, and TikTok KOLs. You can search effortlessly for influencers across all industries: music, health, creative arts, and more.
Once you've found the right match, concentrate on building relationships with your KOL.
Step 3: Check the online and offline reputation
A KOL represents your business, so it's essential to dig deeper into their online and offline character. Search the internet to find out if there's anything about the KOL that can harm your brand's image. You can get negative publicity if you associate yourself with questionable personalities.
For these reasons, Collabstr has a strict process for verifying a KOL's genuineness and reputation. We check for high engagement from their audiences and ensure that their follower counts are legit (no bot accounts). Investing any money in an influencer campaign can be risky, but with Collabstr, you can rest assured that you get exactly what you pay for.
Step 4: Consider target market relevance
A KOL can have thousands of fans. But if their followers aren't relevant to the kind of people you want to reach, it's pointless to collaborate with that influencer. Instead, work with KOLs whose topical expertise aligns with issues affecting your specific target market.
Engagement Reach
Besides having a reasonable number of followers, a suitable KOL should have an engaged audience. A high engagement rate shows that their followers like their posts. They can even share the information with others as well.
Your business can benefit from these lively interactions as people raise awareness about your products. You must strive to triple brand engagement rates. Therefore, look for a KOL with a robust community niche.
Step 5: Consider Your Budget
How much can you invest in a KOL marketing strategy? Regardless of the hiring costs, it's vital to get a good return on investment. Collaborate with a KOL that aligns with your budget and your marketing campaigns. Thankfully, you can find hundreds of KOLs on the Collabstr platform that fit your budget.
How to Use Key Opinion Leaders
Creating a robust KOL marketing strategy is the icing on the cake, as it ensures you stay on course to get a good ROI. Here are five steps to take your KOL campaign to the next level.
Define your organizational goals
First things first, ensure you are clear about what you want to achieve in your KOL marketing campaign. For instance, you can emphasize maintaining brand image, doubling conversion rates, or raising brand awareness.
SMART (specific, measurable, attainable, realistic, and time-framed) goals can help you evaluate the KOL's effectiveness.
Pick a channel to reach your target audience
A key opinion leader has a following that hangs out in a specific channel. They could be on YouTube, Facebook, and other platforms. So opt for an online channel where you can interact with your desired audience.
Collabstr makes this work a breeze for your business since you can search for your perfect KOL by platform, country, niche, gender, keyword, and category.
Invest time, effort, and money into the partnership
The winning formula for your KOL marketing strategy is building a robust relationship with your influencer. See your KOL as a partner to help you advance your goals, which means you need to accept feedback from them. After all, they understand their audience better than you.
Respond to their email promptly and pay them well by investing enough financial resources into your promotional outreach. A win-win relationship and knowing how to work with creators can lead to other fruitful collaborations in the future.
Monitor and evaluate your KOL marketing campaign
You don't sit back and relax once your campaign is live. You should use the goals you set to track if the marketing program is progressing according to your plan. Analyze the metrics to gain valuable insights into the strengths and weaknesses of KOL marketing.
For example, you can track statistics, such as the number of clicks, the reach of promoted content, influencer traffic, etc., to assess your performance. Data-driven decisions can help fine-tune your future KOL strategy and engagements.
Now is the Time To Ignite Your Instagram Strategy with KOLs
Collaborating with a key opinion leader has massive benefits for your brand because you can harness its far-reaching influence. You can use their expert knowledge to endorse your products, improve your reputation, and stimulate purchases.
KOL marketing is a worthwhile investment compared to traditional marketing. Content collaboration and building relationships with KOLs are essential to achieving your marketing goals. Also, you must choose a user-friendly channel to find potential KOLs that align with your budget and strategy.
Collabstr is one of the best influencer marketing platforms. It allows you to find and work with verified and credible KOLs without hassle. Sign up today for free to kick off your KOL marketing campaign.
Get Digital Marketing Tips Directly to Your Inbox
Collabstr sends newsletters every 2 weeks with the newest trends, tips, and tricks in digital marketing.