Top 5 Tips On Working With Influencers In 2023
Published May 16, 2022 | Last Updated December 29, 2022
Although influencer marketing can be traced way back to the 18th century, a lot of people are still unaware of its importance in the digital era.
You read that right: in 1760, luxury porcelain manufacturer Wedgwood was sponsored by the wife of King George III, earning the "royal approval" seal.
Still, the word "influencer" only made it to the dictionary in 2019. While this type of agreement has existed for centuries, some people are still acclimating to the idea of adding influencer marketing to their budget in 2021. Questions like these abound:
Is influencer marketing worth it? Is it safe? Will it deliver the results I'm looking for?
In simple terms, influencer marketing is the shortcut to brand recognition. If a brand wants to go viral or simply become known on Instagram, TikTok, or create user-generated content, influencers are who they should go for.
Look at brands like AllWell, who generated over 185,000 impressions for their facial masque marketing campaign by counting on 11 influencers. Or Nerdy Nuts, a peanut butter small business that drove $500k a month in sales with the help of TikTok personalities.
That's pretty impressive.
Now that you know how influencers can turn your brand around, it's time to learn how to collaborate with them. This article will teach you everything from choosing someone with the highest potential to closing the greatest deals.
Know What You'd Like To Achieve With Influencer Marketing Campaigns
By now, you should've heard the phrase "proper planning prevents poor performance". That's what this is about.
A well-developed plan works both for overall business strategies and individual marketing campaigns that involve one or more influencers.
Trouble is, some marketers scramble to get things done when they don't even know where they want to go next. They have no measurable goals they're aiming for. They "figure it out" along the way, which is the perfect recipe for disaster.
That's why, before hiring anyone, you must ask yourself about the influencer campaign in question.
Should it increase your following? If yes, what number are you aiming for?
Should it sell a product or service? If yes, what's the revenue you're looking at?
Should it increase engagement? If yes, how many views/likes/comments are you expecting to generate?
When you know the goals you want to achieve, you'll narrow down and breeze through your influencer choices.
For instance, if you're looking to sell a product via Instagram stories and place a "swipe up" call-to-action, you should reduce your influencer choices to those with 10,000+ followers, as the swipe up feature is only available to users who have reached that number.
See how this works? Without a clear goal, a marketer would have a harder time filtering through dozens of influencers, and maybe end up hiring the wrong ones. Wasted time, wasted money.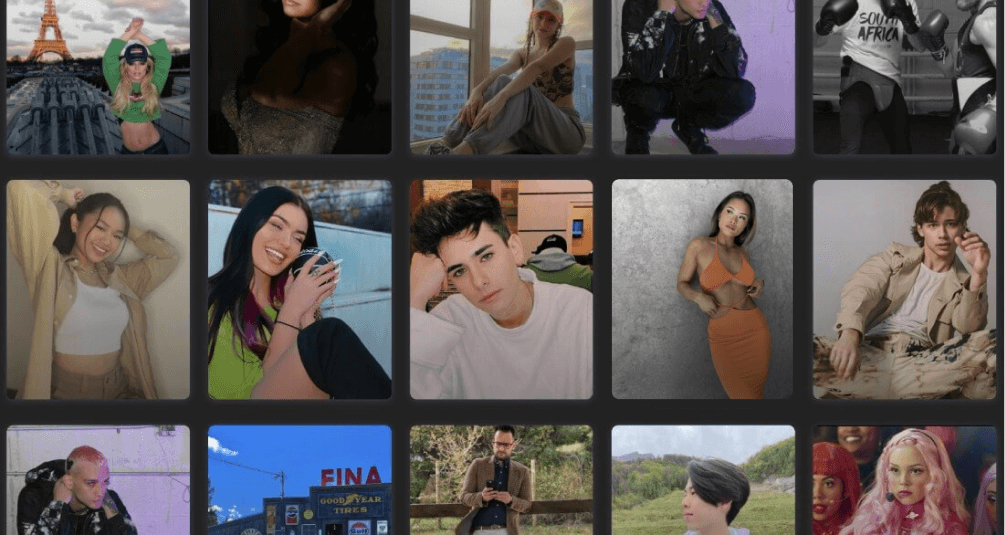 Select Your Influencers Wisely
Of course, selecting the right influencers for your campaign goes beyond just their following. You'll want to target influencers who have positioned themselves as experts in one or more niches that are relevant to your brand.
What makes an expert influencer?
An expert has zeroed in on a single niche. Whether that's health and fitness, beauty, comedy, or travel, the influencer will only negotiate within their specialty area. Which is optimal, because they're up to date with industry trends and know how to upscale a brand.
As for you, you should always look for someone with the same values and beliefs as the members of your audience. The more relatable an influencer sounds and the more empathy your audience has for them, the better your results will be.
An example of this is custom mattress brand Helix. Helix is constantly partnering with ASMR creators (or ASMRtists) with the knowledge that their potential customers often struggle with insomnia and enjoy a peaceful night's sleep with the utmost comfort.
You can learn more about a specific influencer through their media kit--or even better, their profile. Platforms like Collabstr encourage influencers to create a full profile including a bio, number of followers, social media handles, price per job, and more. Here's a live example.
Check out these quick tips so you'll never go wrong:
Don't make a decision based on price only. If you truly want to reach success with influencer marketing, you'll focus on influencer experience, personality, and engagement.
Observe their engagement levels. The number of comments, likes, and views their posts get are indicatives of the engagement your campaign will receive.
Instead of just going with a pretty face, know the story behind the influencer. Why did they choose the niche specifically? Which pains and problems do they struggle with? And how do these connect with your audience?
Check a few other brands they've partnered with. Are they somewhat similar to yours? If yes, the chances of them being the right professional are higher.
Value High-Quality and Authentic Content
Transparency and authenticity are values that should shine through in any campaign.
The moment you look at a sponsored photo or video, you can spot whether it looks and sounds genuine or sales-y. Have you ever come across a campaign and went "there's no way this person uses this product"? That's what you want to avoid.
Ideally, an influencer should make your product sound like something they're 100% familiar with. So always make sure to send them your product ahead of time, giving them enough days to test it out and ask as many questions as they need to do their best work. After all, familiarity with a product adds to trust, and trust increases sales.
Here's another tip: before hiring someone, have a look at their previous campaigns. Do they look and sound reliable? If not, it's safe to keep looking and err on the side of caution. Also, don't be shy to provide them with examples of what the perfect campaign looks like to you. The more options they have to work with, the better you can expect the result to be.
Track Your Campaign Results
Keeping an eye out for campaign results is the only way to know if an influencer is suitable for your brand.
Regardless of the analytics software you use to keep tabs on your campaigns, the goal is to meet or exceed your engagement and sales objectives. Working with new influencers is all about trial and error, until you find the ones that "click" with your brand and drive the results you need.
Don't be afraid to test and measure until you've found the perfect people to collaborate with. And once you've found them, do your best to negotiate and close long-term deals with them.
Coincidentally, our last tip is all about the relationships you should nurture with influencers.
Create Long-Lasting Professional and Personal Relationships
If an influencer has brought you results that you're happy with, it's important to nurture the relationship so that you can build a strong partnership that continues to thrive. Here are some things you can do if you consider building a long term relationship with an influencer:
Propose a long term contract that will define a fixed amount of work in exchange for compensation. This provides the influencer with financial security and shows them that you trust them as an ambassador for your brand.
Ask them for feedback on your products and send them new products to get feedback before launching. This also makes the influencer feel as though they are apart of the team.
Be responsive, it shows that they can depend on you as a partner. Nobody wants to work with a brand that is unresponsive, especially when money is involved.
Get Digital Marketing Tips Directly to Your Inbox
Collabstr sends newsletters every 2 weeks with the newest trends, tips, and tricks in digital marketing.