How to Get Thumb-Stopping User-Generated Content for Your Brand
Published December 20, 2022 | Last Updated October 11, 2023
User-Generated Content (UGC) has risen in popularity tremendously over the past decade as consumers become less trustworthy of what brands have to say, and more interested in what their customers have to say instead. Using UGC to sway consumer opinions is a form of influencer marketing. UGC is used by many popular brands, such as Hello Fresh and Samsung.
You can find UGC creators on sites like Collabstr or scour the internet for UGC from real-life customers, such as reviews and unboxings. Since UGC is so common these days, it can be hard to make thumb-stopping content. Fortunately, UGC offers a lot of room for creativity, so there are ways to make your UGC stand out from the rest.
What is UGC?
UGC stands for user-generated content. UGC is online content that is created by customers or consumers about a specific brand or product. This is different from branded content that is made specifically by the brand itself.
There are many examples of UGC, such as reviews, testimonials, and video content. UGC is often re-posted on a brand's social media channel or website as a form of marketing.
UGC can come from a variety of sources, which includes:
Influencers

Customers

Brand loyalists/fans

UGC creators

Employees
Unlike influencer marketing, UGC creators don't need an existing following since the content will be posted on the brand's channel. The main goal of UGC is to make a brand's content more authentic to attract customers. Brands want to showcase people who genuinely enjoy their products and advocate for them.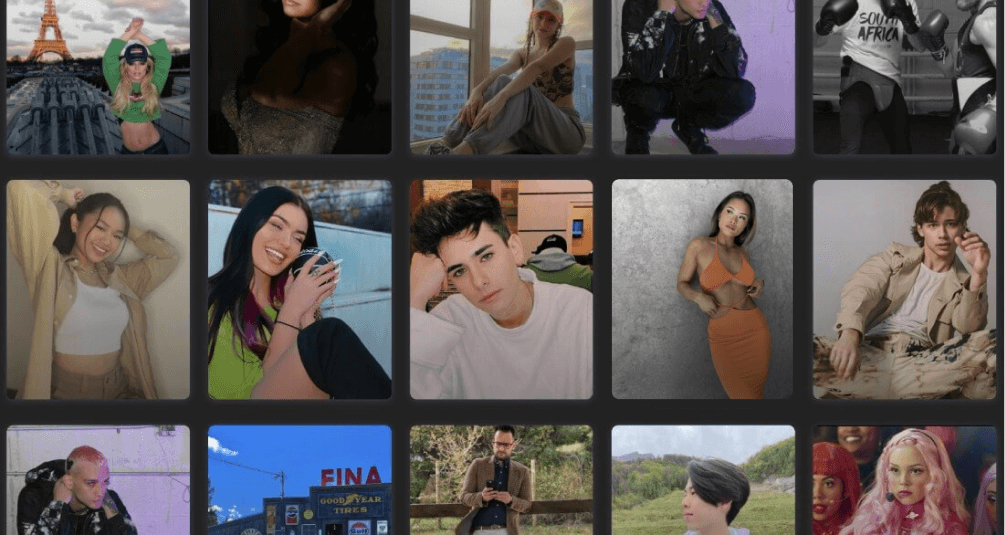 Types of UGC
Blog Posts
One common form of UGC is blog posts. UGC doesn't always have to appear on social media. UGC simply refers to content that mentions or talks about your brand/product. Numerous websites post articles about different products or services, such as software, games, and fashion.
UGC blog posts can include:
Listicles

How-to guides

Reviews

Comparisons

Troubleshooting articles
For example, Collabstr has an article listing the top marketing tools for startups, which mentions 17 different brands.

Testimonials
Testimonials are a popular form of UGC for brand websites. A testimonial is essentially a customer review that advocates or speaks highly of your product. Testimonials can be found on any review site, such as Trustpilot, Tripadvisor, and Google Customer Reviews. You can also use reviews from your own website.
For example, Raycon features reviews from well-known third-party websites, such as Wirecutter and Forbes. This makes Raycon seem trustworthy since popular sites are advocating their product.
Social Media Content
One of the most popular forms of UGC is social media content, whether that be videos, images, or written posts. Billions of people use social media worldwide, so it's a great place for marketing. Popular platforms for UGC include TikTok and Instagram.
Customers and fans create UGC on social media by sharing images or videos of products they use. They can also write about a product in tweets or descriptions. Brands can search for this content using hashtags and other tools or pay UGC creators to produce original UGC for their channel.
For example, Hello Fresh searches for customer brand mentions on Instagram and showcases the UGC on its website.
Why is UGC Important?
Authenticity & Trust
UGC ads appear very authentic and genuine since they can come from real-life customers and fans of your product. People tend to trust reviews that aren't influenced by monetary gain. This can improve your brand image and build a sense of trust with viewers.
Loyal Community
User-generated content can help form a loyal community surrounding your brand or product. UGC is a great way of interacting with customers and building a relationship with them that goes beyond simple transactions. Reposting their content or replying to brand mentions helps you engage with consumers on a more personal level.
For example, you can thank consumers for their feedback or congratulate them on winning a giveaway involving your product.
Increase Sales
UGC can make your product seem all the more appealing if you showcase people sincerely enjoying it, such as in social media videos. This can entice viewers to purchase the product, which can increase sales. Seeing someone else enjoy a product can make you want one of your own.
Cost-Effective
You'll often find that UGC marketing can be much cheaper than other forms of marketing, as UGC creators don't always come with a following or any level of fame. This means you won't have to spend as much on customer acquisition campaigns, making UGC marketing very cost-effective.
How to get UGC for Brand
1. Decide What Type of UGC You Want
Decide what type of UGC you want to produce on your channel or website. It would help if you also chose which platforms to focus on since certain types of UGC aren't applicable to all of them. For example, if you wanted to use blog posts, you wouldn't want to focus on YouTube.
There are two main methods of getting UGC for your brand. You can either pay UGC creators to produce content for you or repost existing UGC from other users. Each has its own benefits, so we'll be going through how to get UGC using either method.
2. Search For UGC Creators & Reach Out to Them
First of all, we'll discuss how to get UGC by partnering with UGC creators. Working with UGC creators gives you the freedom to customize your campaigns for your specific marketing needs. It also allows you to control your content output better and set upload schedules.
Find a UGC platform that can assist you with finding, hiring, and managing UGC creators, then narrow down a list of creators in your niche. Collabstr is a great example of a marketing platform that hosts creators from many different niches and platforms. You can search through our extensive influencer database to discover UGC creators perfect for your brand.
Go to Collabstr, and click on the 'platform' option. Select 'user-generated content', and type out your niche in the category section.
Select your niche from the suggestions that appear, and click the search icon to view a list of recommended UGC creators.
Contact UGC Creators
Shortlist a few UGC creators that suit your brand, and contact them using Collabstr's chat feature. Send them a campaign brief and discuss the details of your collaboration. If you haven't made one yourself, have a look through some of our campaign brief templates!
Talk about:
Campaign ideas

Payment

Workload

Marketing goals

Deadlines
3. Repost Existing UGC
Now we'll discuss how to get UGC for free from fans and customers of your brand. You can scour the internet for existing UGC or encourage followers to produce UGC.
Encourage UGC From Fans and Customers
There are a few ways to encourage UGC:
Contests
The simplest method is to host a contest. This can be a video or photo contest if you want to encourage customers to produce visual UGC. For example, you can challenge followers to take pictures of their favorite product from your brand. You can repost these entries on your channel.
Hashtags
You can start your own hashtag that promotes your product to encourage followers to continue the trend. For example, Coca-Cola used #ShareaCoke as part of its marketing campaign.
Ask Questions
Asking questions on social media is one of the best ways to get UGC from customers. You can ask for personal stories or feedback about your products. For example, ask about a life experience that relates to your product.
Support a Charity
Support a charity or cause that relates to your brand and encourage followers to do their part by spreading the message. This is a great way of doing some good while also generating some positive UGC from customers.
Browse For Existing UGC Online
Search the internet for existing UGC, such as customer reviews, social media content, and blog posts. You can find UGC using hashtags on platforms like Twitter and TikTok or use specialized tools to search for UGC.
4 Tools to Get UGC For Your Brand
1. Collabstr
Collabstr is an influencer marketing platform that helps brands find the right creators to work with. You can search through thousands of UGC creators across multiple social media platforms, such as TikTok, Instagram, and YouTube.
Collabstr also has its own chat feature, secure payment system, and templates to help you draft contracts and campaign briefs. This makes getting paid UGC for your brand much simpler.
2. Trustpilot
Trustpilot is a review platform that collects customer reviews from third-party websites. The platform makes it easy for you to view an extensive range of reviews all in one go. The reviews can't be edited or changed by companies, which makes them highly credible.
3. ShortStack
ShortStack is a site that helps you create and customize contests or giveaways. This can encourage participants and customers to produce a lot of UGC about your product.
4. Walls.io
Walls.io is a tool that allows you to search for existing UGC content for your brand using hashtags, profiles, and other features. You can collect all your UGC on the platform, which is useful for things like contests or events.
Conclusion
UGC is a marketing strategy used by many popular brands on platforms like TikTok and Instagram. They often feature customers and UGC creators, who advocate brand products through personal experience. UGC can come in many forms, including blog posts, video content, and testimonials.
You can get UGC by working with UGC creators or reposting existing content from customers. You can find UGC creators on Collabstr, which is an all-in-one marketing platform for creators in all types of niches. Join Collabstr today to start searching for the perfect UGC creator for your brand. Check out our prices to get a rundown of all our features, especially if you want to post your own influencer marketing campaigns!
Get Digital Marketing Tips Directly to Your Inbox
Collabstr sends newsletters every 2 weeks with the newest trends, tips, and tricks in digital marketing.